Hi,
my name is Benjamin Schleier. I am an entrepreneur, programmer and IT geek. 
In 2014 I began my career as an IT freelancer which has grown into my own web- & app development agency Schleier IT and several other own projects. I am working for clients of all shapes and sizes. 
On this website you will find a collection of my work portfolio, a list of my skills and certificates and some more information about me.
Contact me anytime, so we can work together on your next project.
Work experience


May 2015 - Feb 2016
Co-Founder / product
Wifi Helden
 social wifi hotspot
Mar 2014 -
present
Founder / 
Schleier IT
web- & app-development agency
Feb 2014 -
present
Co-Founder / "
Create My App"
 app development & app builder services
Dec 2013 - Dec 2015
Co-Founder / "
Delete Your Link"
 automatic DMCA deletion service
Education
Apr 2016 - Apr 2017
Online Marketing Manager
 diploma course at
DAMK
 in Düsseldorf
2012 - 2016 
Bachelor studies "
IT security
" at Ruhr-Universität in Bochum
Voluntary engagement


Jan 2017 -
present
Enactus. e.V. c/o KPMG
IT partner
of Enactus Germany. Web development, IT support and IT consulting.
Office
This is where most of the creativity happens: My office is located in Essen, Germany. You are invited to visit me and my team anytime for a cup of free coffee!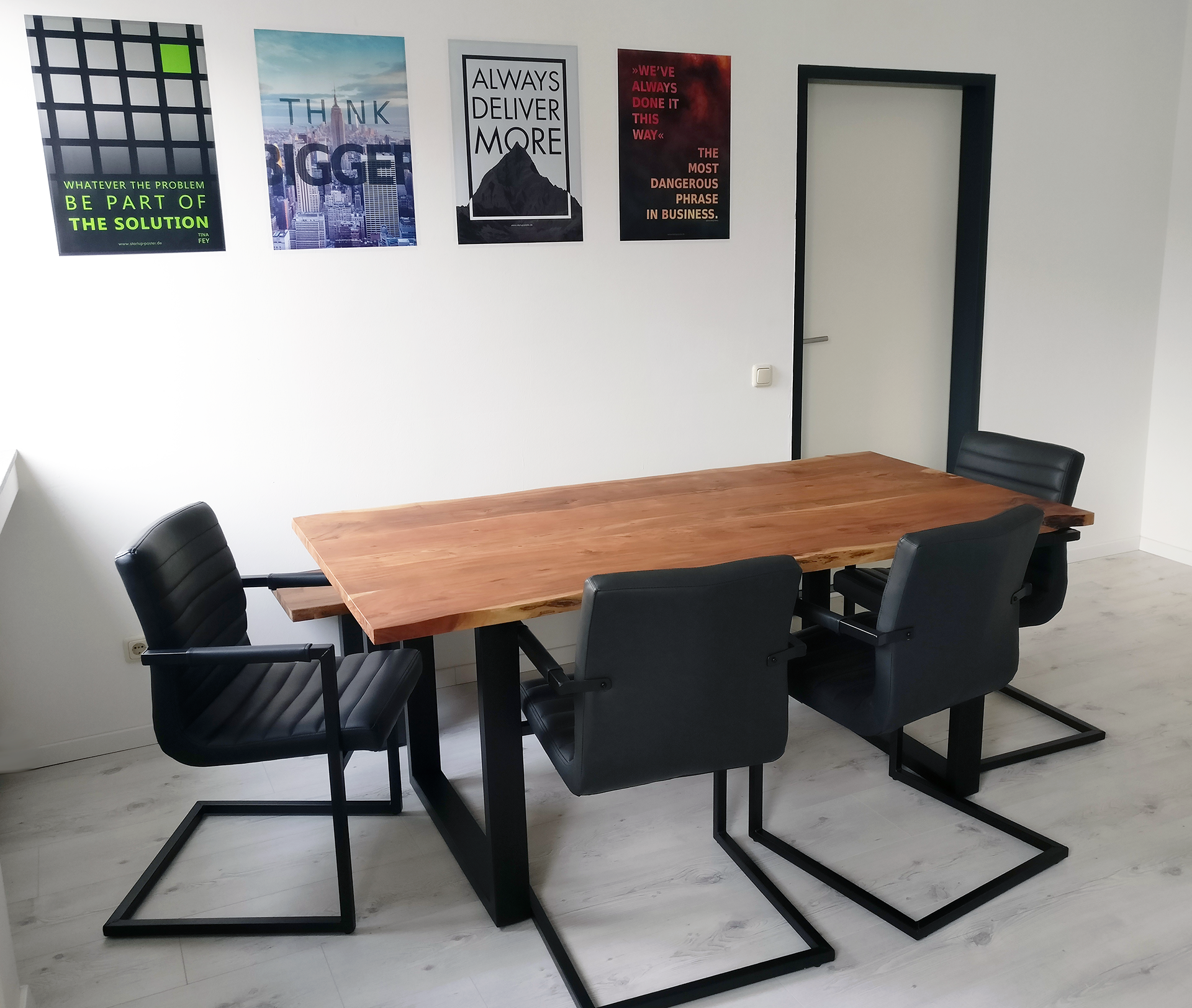 Hometown 
–
 where it all began..
Schweinfurt in Lower Franconia in Bavaria is the city where I was born and raised. With the age of 18 I moved to Bochum to start bachelor studies of IT Security. Since then, the Ruhr area of Germany ("Ruhrgebiet") has caught my attention.